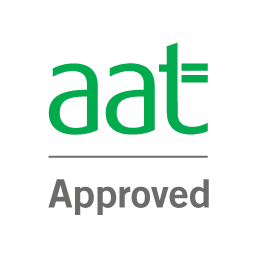 Accountancy & Tax
AAT Q2022 (New Syllabus)
Association of Accounting Technicians
Prepare for your AAT exams with the most extensive and up-to-date study resources including lectures, summary notes, mock exams, tutor support, and more.
The new Q2022 syllabus has now launched and opened for registration on the 1st September 2022. Anyone registering with the AAT after the 1st September must follow the Q2022 syllabus.
Try it FREE for 7 Days!
OVERVIEW
Why Study AAT Q2022 With Learnsignal?
Get expert AAT tuition that covers 100% of the syllabus in a way that's simple to learn and makes your exams easier to pass!
The Q2022 Syllabus is brand new for AAT, and launched for registration on the 1st September 2022. Please note that anyone registering with the AAT after this date will need to start on the new syllabus.
If you are already registered on the AAT Q16 syllabus and have some papers to finish off to complete the level you are on, please view our AAT Q16 Course Information.

Content Developed By Experts
Course content and all other learning materials are carefully designed by our experts.

24/7 Tutor Support
Get answers to your questions instantly from our expert tutors, any time you need it.

Practice Questions
Practice questions throughout every course to build your confidence and make sure you are making progress.

Guided Study Plans
Guided study plans to get you ready to sit your exams.
Our AAT Course Highlights:
01.
Flexible Courses Make It Easy to Fit Learning Around Your Life
Study at your own pace, and in your own time, with Learnsignal's online platform.
02.
Award-Winning Study Materials, Resources and Support
Learnsignal includes everything you need to pass, including course content, practice questions, exam preparation courses and more.
03.
Expert Tutors
Learnsignal have some of the best tutors in the industry, available to answer your questions 24 hours a day.
04.
Mock Exams and Exam Preparation Resources
Learnsignal's mock exams and exam preparation products are here to make sure you are confident going into your exams.
Why AAT?
Increase in Earning Potential
77%
---
Average job satisfaction
76%
---
CURRICULUM
AAT Courses

📒

Boost your skills and career with an in-demand professional qualification. Choose the right course for you to kickstart a path to learning and career success!