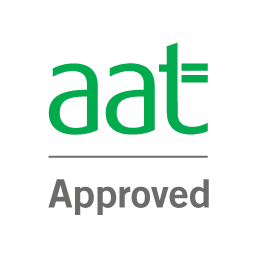 AAT
Level 2 Certificate in Accounting (Q2022 Syllabus)
4 Courses
How to get access to this course
Subscribe to the AAT library and get access to  this course, along with  full access to  the complete AAT syllabus
Get the first 7 days for free, and get started straight away
Multiple payment plans to suit your budget with the choice of Monthly, Quarterly or Yearly subscriptions
OVERVIEW
About the Level 2 Certificate in Accounting
The Level 2 Certificate in Accounting covers a numbers of fundamental areas of accounting, and is designed to give you the skills you need to get started in your finance career.
There are 4 courses in the level, which covers several areas of bookkeeping and basic principles of accountancy to introduce you to working within a finance department. 
Once you have completed this level and achieved your Certificate in Accounting, you would be able to work in roles such as Finance Assistant, Bookkeeper, Payroll Admin, and more. 
This qualification will usually take around one year to complete, but this will depend on study method and course timetable. It may be possible to complete it in as little as six months.
PRODUCTS
AAT Courses inside this Level 📒
Boost your skills and career with an in-demand professional qualification. Choose the right course for you to kickstart a path to learning and career success!
AAT LIBRARY
AAT Courses
Designed to help you pass, our AAT courses cover 100% of each subject that you need to study, along with ample practice questions and notes for revision.
Level 3 Diploma in Accounting
4 COURSES
See more information about the AAT Q2022 Level 3 Diploma in Accounting
See Details
Level 4 Diploma in Professional Accounting
9 COURSES
See more about the AAT Q2022 Level 4 Diploma in Professional Accounting
See Details
PRICING
Our subscriptions fit your needs 💶
Customised pricing plans designed to fit in with your wallet and work.
What you get
Guided AAT study plans
Subject cheat sheets
Brand new content to cover the Q2022 Syllabus
24/7 Expert Tutor Support
AAT Exam level questions
Practice under exam conditions
Extensive Exam Preparation Resources
Access to full syllabus across all AAT courses
View Pricing Plans