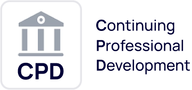 CPD
CPD Tracks / Learning Pathways
Courses ranging from 10 – 21 Units
Pick an area of particular interest to you and your role and complete a track / learning pathway to complete your CPD requirements with.
Get your CPD started with Learnsignal
Choose from a range of expert CPD courses to improve your skills and grow your career
Record all your CPD certificates in one place
Buy courses either as individual courses, tracks ranging from 10-21 units, or buy a subscription to Learnsignal's library of 500+ hours of CPD content 
OVERVIEW
About CPD Tracks / Learning Pathways
Our subject matter experts have compiled groups of courses to fit together, and grow your knowledge in a particular area that is relevant to your role and career ambitions. 
Whether you are looking to develop your excel skills, leadership skills, or learn about new areas of technical expertise, you can choose a track that focusses on these areas. 
A certificate will be issued at the end of each track, so that you can verify your CPD requirements with your accounting institute. 
Each CPD unit is the equivalent to an hour's worth of learning. Choose your track today and get started!
PRODUCTS
CPD Courses Inside This Category 📒
Boost your skills and career with an in-demand professional qualification. Choose the right course for you to kickstart a path to learning and career success!
CPD LIBRARY
Explore Our Other CPD Categories
Browse some of the other categories of CPD courses that may also be of interest to you:
Microsoft Excel
Multiple Courses
Explore our Excel courses to improve your knowledge and skills across this area.
See Details
Financial Reporting
Multiple Courses
Learn all about financial reporting and improve your skills and knowledge.
See Details
PRICING
Explore The Full CPD Library 💶
Customised pricing plans designed to fit in with your wallet and work.
⚡️ What You Get
Access to 530+ CPD Units/Hours
CPD Record Planner
15+ Accounting Standard Courses
15+ Management Skills Courses
15+ Technical Update Courses
8+ Personal Development Courses
10+ Refresher Training Courses
21 CPD Unit Technical Expertise Courses
21 CPD Unit Corporate Strategy Courses
21 CPD Unit Management Development Courses
Access to all tracks, ranging from 10-21 units
Access to over 110 individual courses
View Pricing Plans