Accountancy & Tax
FIA (ACCA)
ACCA Foundation in Accountancy
Study for FIA through a combination of expert lectures, quizzes, revision notes, 24/7 tutor support and more, and prepare to pass the first time..
Get Started
OVERVIEW
Unique benefits available to all Learnsignal students.
Get expert FIA (ACCA) tuition that covers 100% of the syllabus in a way that's simple to learn and makes your exams easier to pass!

Student support weekly Webinars
Get answers to your questions and chat to other students online.

Exam Master Classes
Exam question and solution walkthrough to understand how to avoid common mistakes.

Exam Revision Bootcamp
Daily revision videos, study resources and a free mock 21 days before your exam.

1:1 Mentorship
Get study guidance and exam support from our expert tutors.
Our FIA (ACCA) course highlights:
01.
Guided study plans
Study plans to guide and support your study
02.
Video lectures & downloadable notes
Topic-by-topic lectures, and the flexibility to download notes
03.
CBE test questions
Computer Based Exams to make sure you are prepared for your exam
04.
Exam technique lessons
Tips and techniques from experts to help you pass your exams
05.
Expert notes & corrected questions
Learn by using our extensive notes and content, and test your knowledge with quizzes
06.
Mock exams & correction packs
Use mock exams and correction packs to get prepare for your exam, and get feedback from tutors within 3 days
Why get started with ACCA?
Average Salary Increase
+€70k
---
ACCA Approved Employers
7300+
---
Average time to complete
3 yrs
---
PRODUCTS
Get Add–Ons to boost your confidence 📝
Our additional study material helps you gain an extra layer of confidence, to make sure you pass your ACCA exams.
There are no products in this course. Please choose another one.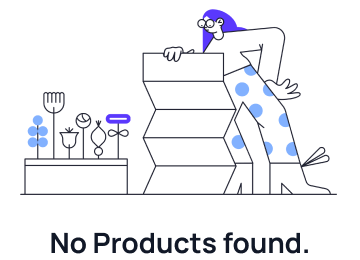 PRICING
Our subscriptions fit your needs 💶
Customised pricing plans designed to fit in with your wallet and work.
⚡️ What you get
7 days FREE access to get started with your studies
Guided study plans
Subject cheat sheets
Access to full syllabus across all FIA (ACCA) courses
Student support webinars
Exam Questions MasterClass
Exam Revision Bootcamp
Exam Revision Crash Camp
ACCA Question & Solution Packs
Useful Formulae
Subject specific Technical articles
24/7 Expert Tutor Support
TESTIMONIALS
Alumni Stories
Join thousands of students who have transformed their careers with learnsignal! You'll be in good company at Learnsignal!
BLOG
Explore a career in Accountancy 📖
Articles from Learnsignal blog to get you started on ACCA exam prep right away.
Learn components and the power of a financial ratio that can be used for a meaningful analysis of a company.
FAQs 🤔
All your questions answered.
Is the FIA subscription per paper, or will I get access to all papers?
What is the average pass rate when studying with Learnsignal
Does Learnsignal include everything I need to pass my exams?
Do I need to buy any additional materials like textbooks, or additional support?