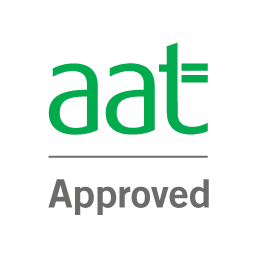 AAT Professional Diploma   Optional
Credit Management (CDMT)
Registration with the AAT for the AQ16 Syllabus is now closed, so you should only purchase these courses if you are already registered with the AAT.
Anyone looking to register with the AAT from 1st September 2022 onwards must register on the Q2022 Syllabus.
How to get access to this course
Subscribe to the AAT library and get access to  this course, along with  full access to  the complete AAT syllabus
Get the first 7 days for free, and get started straight away
Multiple payment plans to suit your budget with the choice of Monthly, Quarterly or Yearly subscriptions
OVERVIEW
Course Overview
The Credit Management course teaches you the principles of effective credit control and important techniques to assess credit risk and collect debts, which you can use to improve the credit control system and policies within an organisation. Upon completion students will be able to:
Understand the relevant legislation that impacts the credit control environment
Assess credit risk and grant credit terms using different sources of information in accordance with credit policies
Evaluate credit control policies and techniques to collect debts
Provide advice and recommendations for operating an effective credit control system
The course is structured with a combination of interactive lectures & quizzes, exam revision questions and mock exams. 
Credit Management is one of the optional units in this level. To pass this Level you must complete all essential units and two optional units.
The Learnsignal guide to passing Credit Management:
Study with an AAT Approved Training Provider
Study the whole syllabus
Follow a guided study plan
Practice exam style questions
Attempt at least one mock exam in full under exam conditions
PRICING
What's included in the AAT Subscription 💶
Customised pricing plans designed to fit in with your wallet and work.
What you get
Guided AAT study plans
Subject cheat sheets
24/7 Expert Tutor Support
AAT Exam level questions
Practice under exam conditions
Extensive Exam Preparation Resources
Access to full syllabus across all AAT courses
View Pricing Plans
FAQs 🤔
All your questions answered.
Which AAT Syllabus should I study?
What is the average pass rate when studying with Learnsignal
Does Learnsignal include everything I need to pass my exams?
Do I need to buy any additional materials like textbooks, or additional support?