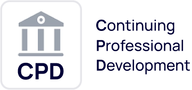 Professional Development
Free CPD Course – Understanding Cryptocurrency
Register today and get a free 1 unit course on Understanding Cryptocurrency – totally for free!
Enjoy this free course, or subscribe to our full CPD library and get access to this and the rest of the 530+ CPD units in the Learnsignal Library
View Pricing information
How to get started
Get started today with this course, and continue your CPD requirements
Record your CPD with certificates to verify your units
Expert CPD content from subject matter experts with Learnsignal
OVERVIEW
CPD for accountants made simple
Get instant, flexible and affordable access to 530+ online CPD hours/units. Wherever you are in your career, you can learn new skills and refresh others to stay relevant!

Constant up-skilling leading to career growth
Courses that will help you to grow your skills and advance your career

CPD partner to institutes all around the world
Learnsignal are partners with ACCA, CA ANZ, CPA Canada and more

Keep your CPD records in one place
Complete and record all your CPD requirements in one platform

Certificate on completion
Get certificates of course completion after every course
Our CPD course highlights:
01.
CPD credentials
Earn your CPD certifications and share them across your professional networks
02.
Content to cover your entire 2023 CPD
Get instant access to 530+ CPD hours/units, all in one place
03.
CBE test questions
Computer Based Exams to make sure you are prepared for your exam
04.
Exam technique lessons
Tips and techniques from experts to help you pass your exams
05.
Expert notes & quizzes
Learn by using our extensive notes and content, and test your knowledge with quizzes
06.
Mock exams & correction packs
Use mock exams and correction packs to get prepare for your exam, and get feedback from tutors
Curriculum
CPD Courses 📒
Boost your skills and career with an in-demand professional qualification. Choose the right course for you to kickstart a path to learning and career success!
View All Courses
Testimonials
Alumni Stories 🙌
Join thousands of students who have transformed their careers with learnsignal! You'll be in good company at learnsignal!
Approved Accounting & Finance Tuition Providers
Approved ACCA, CIMA & AAT Tuition Partners. Since becoming approved providers we have continued to challenge the traditional way of learning and grown our student base across 130 countries.




Used by Students and Members from


---
Accredited Courses by



PRICING
Our subscriptions fit your needs 💶
Customised pricing plans designed to fit in with your wallet and work.
⚡️ What you get
Access to 450+ CPD Units/Hours
CPD Record Planner
15+ Accounting Standard Courses
15+ Management Skills Courses
15+ Technical Update Courses
8+ Personal Development Courses
10+ Refresher Training Courses
21 CPD Unit Technical Expertise Courses
21 CPD Unit Corporate Strategy Courses
21 CPD Unit Management Development Courses
Access to all tracks, ranging from 10-21 units
Access to over 110 individual courses
View All Courses
FAQs 🤔
All your questions answered.
Are your CPD courses recognised by all accounting institutes?
Our CPD courses are recognised by all institutions that are part of the IFAC network, which represents accountants all around the world. You can check if your institute is part of IFAC here: https://www.ifac.org/what-we-do/global-impact-map
Do I get access to all courses with your subscription, or do I have to buy them individually?
You can either buy the subscription, which will give you access to the entire course library, or you can buy courses individually.
Do I get a certificate after each course?
Yes – you get a certificate after each course, so that you can keep track of what courses you have completed.