Top 10 Strategies for Effective Corporate Learning


In the current business environment, corporate learning has become increasingly crucial for organisations seeking to maintain their competitive edge.
With rapid technological advancements and constant shifts in industry dynamics, companies must continuously upskill and reskill their workforce to remain relevant and adaptable. 


35,000+
Students passing exams
4 million
Videos Completed
Download Today!
Register now and get the free White Paper.
We're committed to your privacy. The information you provide is used to contact you about relevant content, products, and services. You may unsubscribe from these communications at any time. For more information, check out our Privacy Policy.
Trusted by industry leading businesses across the world: 

Why choose Learnsignal?
With over 40 years worth of heritage within accountancy and finance training, Learnsignal is the smarter way to train your teams. Our fully online training has been proven to help your teams pass exams, develop skills, and boost productivity. 
01.
Expert training for professional qualifications.

02.
Approved CPD provider globally, with a huge range of training.
03.
24/7 tutor support for your team sitting professional exams.
04.
Progress reporting to keep your team on track with their goals.
05.
Save time and money by learning online, with no need for additional resources.
06.
Online access to give you the flexibility to learn anywhere, anytime.
Approved Accounting & Finance Tuition Providers
Learnsignal are approved ACCA, CIMA & AAT Tuition Partners. Since becoming approved providers we have continued to challenge the traditional way of learning and grown our student base across 162 countries.




Used by Students and Members from


Credit-Rated Courses by



ONBOARDING
How will your employees learn?
We make learning simple and affordable by studying online in a way that suits your professional and personal life.

Talk to our team to establish your training goals and needs

Build a training schedule to meet your targets and budget

Progress reporting to ensure that your students are on track

Gain certifications and records of training and qualifications
GET STARTED
Train and Up-skill your team with Learnsignal.
Get in touch with our team to discuss your training requirements.
Join over 35,000+ students who have used Learnsignal to pass their exams.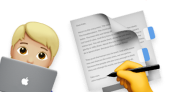 Get Started.
Get in touch with our team to discuss your training requirements, and learn how 35,000+ students and professionals use Learnsignal to up-skill

We're committed to your privacy. The information you provide is used to contact you about relevant content, products, and services. You may unsubscribe from these communications at any time. For more information, check out our Privacy Policy.
FAQs 🤔
All your questions answered.
Do I get a certificate after each CPD course?
Do I get access to all CPD courses with your subscription, or do I have to buy them individually?
Are your CPD courses verifiable for all accounting institutes?
Is the CIMA subscription per paper, or will I get access to all papers?
Is the ACCA subscription per paper, or will I get access to all papers?
What is the average pass rate when studying with Learnsignal
Does Learnsignal include everything I need to pass my exams?
Do I need to buy any additional materials like textbooks, or additional support?
What is the difference between a correction pack and a mock exam?