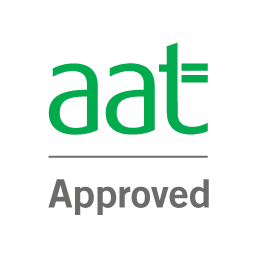 AAT
Professional Diploma In Accounting
9 Courses
<
Registration with the AAT for the AQ16 Syllabus is now closed, so you should only purchase these courses if you are already registered with the AAT.
Anyone looking to register with the AAT from 1st September 2022 onwards must register on the Q2022 Syllabus.
How to get access to this course
Subscribe to the AAT library and get access to  this course, along with  full access to  the complete AAT syllabus
Get the first 7 days for free, and get started straight away
Multiple payment plans to suit your budget with the choice of Monthly, Quarterly or Yearly subscriptions
OVERVIEW
About the AAT Professional Diploma in Accounting (Level 4)
Study this qualification to learn higher accounting tasks, and qualify for a range of senior finance roles as well as AAT full member status.
The Professional Diploma in Accounting covers drafting financial statements, managing budgets and evaluating financial performance, as well as optional specialist units including business tax, personal tax, external auditing, credit management, and cash and treasury management.
It covers higher accounting tasks and can lead to a range of more senior finance roles.
The qualification usually takes around 18 months to complete, but this will depend on study method and course timetable. It may be possible to complete it in nine months.
To complete the AAT Professional Diploma in Accounting, you must complete all of the essential subjects and two optional subjects.
PRODUCTS
AAT Courses inside this Level 📒
Boost your skills and career with an in-demand professional qualification. Choose the right course for you to kickstart a path to learning and career success!
AAT LIBRARY
AAT Courses
Designed to help you pass, our AAT courses cover 100% of each subject that you need to study, along with ample practice questions and notes for revision.
Foundation Certificate
4 COURSES
See information about the AAT Foundation Certificate in Accounting
See Details
Advanced Diploma
6 COURSES
See information about the AAT Advanced Diploma in Accounting
See Details
PRICING
Our subscriptions fit your needs 💶
Customised pricing plans designed to fit in with your wallet and work.
What you get
Guided AAT study plans
Subject cheat sheets
24/7 Expert Tutor Support
AAT Exam level questions
Practice under exam conditions
Extensive Exam Preparation Resources
Access to full syllabus across all AAT courses
View Pricing Plans